August 16, 2018
Bardd / RGC / GBBB2018
Iawn!!
Hope your all well! It's been a crazy few months here Phormula.com, From Tv apperances / Performances to representing Wales at the World Beatbox Championships, without further ado let's crack on!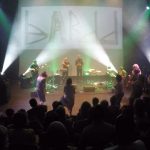 Kicking this update off with "Bardd", we recently revealed that Phormula is involved with an exciting new project called "Bardd". Consisting of fellow poet and lyricist Martin Daws, "Bardd" aims to pioneer a new fusion of music that explores traditional and modern processes. The duo are joined by multi instrumentalists Henry Horell and Neil Yates to create a truly unique fusion of music and performance. The four piece launched they're show in conjuntion with "Pontio" to much acclaim and almost sold out the show, what an incredible start for the project! You can expect to hear loads more from Bardd in the forthcoming months. Next gig is set for September 29th at Snowdon Fest in Llanrwst.
Next up, Phormula recently had the pleasure of representing Wales in the World Beatbox Championships in Berlin. What an incredible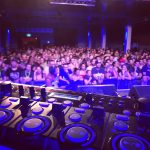 experience it was. Amazing to see so many accomplished and pioneering artists all in one space celebrating the incredible artform of beatbox.The event took place over three days and was absolutely packed with talent not to mention being sold out. Unfortunately, Phormula didn't get through the eliminations but to be honest, having the ability and priviledge to represent Wales on an international scale was more than a winning prize. S4C were also present and filmed Phorm on his journey through the event, expect to see the item soon. Massive shoutouts to the whole Uk Crew that came out, you all know who you are! Too much to mention on here! You can also check the live feed from the performance here, about ten hours in 🙂 – https://www.youtube.com/watch?v=iOpyr6qrDb4
Next up, Phorm was recently approached by well established sporting enterprise NWR/RGC (Rugby Gogledd Cymru),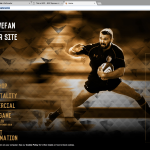 "RGC was formed to provide a platform for our best talent to perform and shine at regional and ultimately international level.". Phormula jumped at the invitation to contribute towards the rebranding of the enterprise. Phormula is currently locked in the studio creating an official anthem, radio jingle and walk on music for the teams. Such an amazing opportunity! Rugby and sports fans alike You can expect to hear / see developments over the forthcoming months
Lastly, It's that time of year again! Welsh championships are just around the corner – September 23rd to be exact.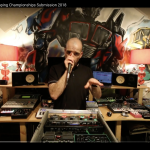 Click HERE for Phormula's submission into the looping category for the Welsh Beatbox Championships. This is anoriginal composition titled "Give em what they want". Enjoy
That's it for now folks! Check back soon for another jam packed update! Parch!!