February 23, 2017
Croeso / Welcome
Welcome / Croeso to the all new and improved official website for welsh beatboxer / rapper Mr Phormula. We have a lot of updates so let's kick it off –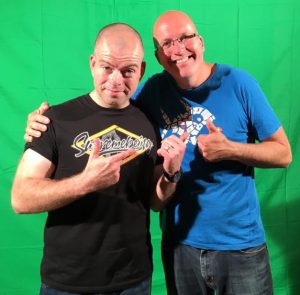 Recently Phormula was approached by legendary Uk beatboxer Gavin Tyte with an invite to perform alongside him at The Royal Albert Hall, London. Naturally Phorm jumped on it and was introduced to the annual festival with worship – Prompraise.  Tyte and Phorm will be featured in 'Lost and Found' – exploring the Parable of the Lost Son – as the son's search for freedom didn't go as well as he expected…. Unfortunately tickets are now sold out but we will have footage for the next update.
We can now confirm that Mr Phormula has a new album set for release in July 2017. The appropriately named "Llais" (Voice) explores vocalism, beatbox with the aim of using only the vocal chords to produce the  entire album. Expect this release to create a stir as Mr Phormula blurs the boundaries between vocalism and technology. The release will undoubtedly be accompanied by a Uk tour so make sure you catch the live show which is created entirely with Mr Phormula's voice.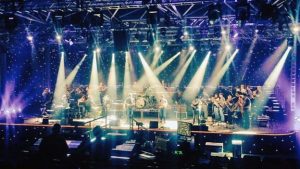 Last year the national eisteddfod introduced Gig y Pafiliwn (pavillion gig) the idea of fusing an orchestra (Welsh Pops Orchestra) with modern welsh language artists. Last year saw Swnami / Yr Ods and Cand
elas all perform incredible shows alongside WPO. 2017 sees Alys Williams / Yws Gwynedd / Yr Eira and of course Mr Phormula receive the same treatment. Don't miss this one! Head up to Llangefni, Anglesey the week of August 7th for the National Eisteddfod, beatbox orchestra collaborations!
Mr Phormula can be regularly seen touring and performing with pioneering Brass Band – Band Pres Llarregub. Building on the success of they're debut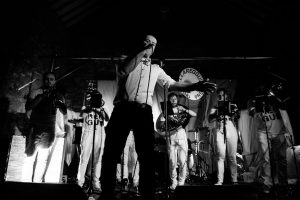 album "Kurn", Band Pres have a new album underway set for release this year. Coinciding with the album release confirmed festival gigs include Kendall Calling, Festival 6 and Boomtown fair. Head over to the gigs section now for further details, make sure you checkout Band Press Llarregub live – most certainly not to be missed.