June 5, 2017
Cwestiynau / Questions
Smai! / Greetings!!
It's been hectic here at mrphormula.com with a whole ton of updates to announce!!! Digonadd I cyhoeddi!!
Let's kick this off with Mr Phormula's newly released single "Cwestiynau / Questions". OUT TODAY – Monday June 5th 2017. Available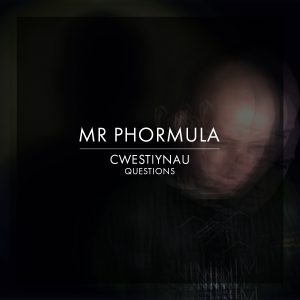 via all digital platforms. "Cwestiynau / Questions" is a direct result of Mr Phormula's obsession with vocalism, not only does he produce all his own music, but this entire track is created using only Mr Phormula's voice, no samples whatsoever. Already receiving airplay ahead of release on Huw Stephen's BBC Radio Cymru / Adam Walton BBC Radio Wales and numerous other stations, this single is already creating a stir.  "Cwestiynau  / Questions" will also be accompanied by a music video filmed at the fabulous "Shed" in Felinheli, North Wales. courtesy of the very talented Mr Dan Parry. Check Shed out!
Swiftly moving into Mr Phormula's forthcoming album "Llais / Voice". Following on from "Cwestiynau / Questions", the whole album is created using only Mr Phormula's voice, no external samples whatsoever. Boasting 11 tracks of pure vocalism, he is also accompanied by long time Uk rap legend "Scorzayzee" on "Belly of the beast" and highly acclaimed female vocalist "Alys Williams" on "Lle ma dy galon". "Llais / Voice" is set for release June 22nd 2017. Expect a full live performance via Facebook live stream 8pm on Thursday the 22nd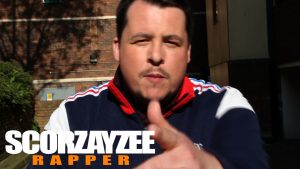 straight from "Studio Panad", followed by the official live launch performance in Mudshark Records shop in Bangor June 24th. If you miss these dates, not to worry as Phormula will be kicking off the "Llais / Voice tour" shortly after, check the gigs page for more info. "Llais / Voice" will be available on cd and of course on all digital platforms.
It's that time of year again, the Welsh Beatbox Championships is upon us. July 1st will see all the beatboxers in Wales battle it out in numerous categories in an attempt to seek out the winning titles. Based in Cathays community centre, Cardiff, you don't want to miss this. Mr Phormula has been busy on the road but has somehow found time to put together his submission for the live looping category, straight from his hotel room! You can view the full video here –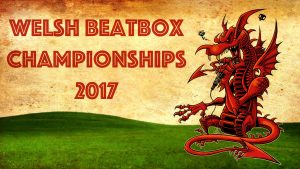 https://www.youtube.com/watch?v=xM4r2f-l65o&lc=z12yffojrwq2x33hl04cilwz2zf0cnv5fho
Check the facebook event page for the welsh beatbox championships here and grab a ticket now! – https://www.facebook.com/events/180849615766938/