July 23, 2017
International! Rhwngwladol!
Iawn!! Welcome to another jam packed Mr Phormula update.
Recently, Mr Phormula had the pleasure of creating a performance video for world renowned youtube beatbox channel "Beatbox International". Phorm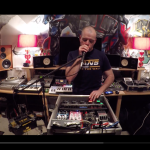 got straight to work and created a live version of "Who is it" taken from the latest album "Llais". You can view the upload here, whilst your checking the video out you can also subscribe to the awesome "Beatbox International" channel. Show some love and support this amazing global movement!!
Next up, the very talented "Mr Dan Parry" from "Shed" recently finished a music video for the highly acclaimed "Cwestiynau / Questions" single, taken from the latest album "Llais / Voice". Receiving airplay and support across the board, you can now view the finished video here. Much respect to "Shed" who have established an incredible creative space for all innovative artists and creative professionals, check them out here!
Amongst other news, Eisteddfod 2017 is just around the corner. With Mr Phormula performing and conducting workshops all week, one of the highlights is sure to be "Gig Y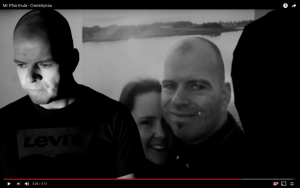 Pafiliwn", where Phormula will have the opportunity to perform alongside the world renowned "Welsh Pops orchestra". Collaborations with composer Owain Llwyd have been underway recently, and all the scores are now in place. Unfortunately, tickets for this event are now sold out, however you will be able to catch this on S4C. Not only will Phorm be performing but you can also catch Yws Gwynedd, Alys Williams and Yr Eira.
Lastly, Phorms new album "Llais / Voice" has been creating a stir. With support on BBC Radio 1 courtesy of Huw Stephens, BBC Radio Wales / BBC Radio Cymru to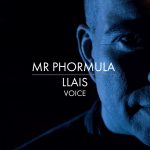 name but a few, cd's are also selling fast as is the digital version which is now available via all major digital platforms. Limited edition cd / download available via bandcamp and select independent record stores throughout Wales. you can grab all versions here! If you still haven't seen Phorms innovative vocal live sets, be sure to check the "gigs" section as the "Llais / Voice" tour is now in full swing!! That's it for now folks, be sure to check back soon for another update! Parch!!