Iawn!! Happy New Year / Blwyddyn Newydd Dda!! Hope your all set for 2018! This year is set to be big for Mr Phormula, from projects to competitions and events! Let's go!!!!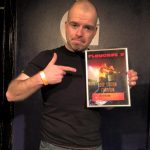 We're kicking this update off with "Flowcase", a well established Beatboxing, Battle and Showcase event created by the man himself "Beatbox Hann". The event was based in "Gwdihw" and featured some incredible beatbox talent from all over the Uk. Mr Phormula found himself competing in the looping category amongst some incredible artists. Solo battles were of a very high standard with "Beatfox" taking the solo title and, you guessed it, Mr Phormula taking the looping category. Next stop, Mr Phormula will be representing Wales alongside a number of Welsh Beatboxers at this year's "World Beatbox Championships" in Berlin, Germany in August.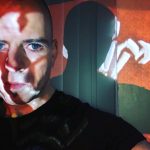 Next up, on a sports front. Phormula was recently approached by well established BBC rugby coverage programme "Clwb Rygbi". With the six nations fast approaching, "Clwb Rygbi" wanted a resident welsh language artist to create a theme tune and music video for each transmission of the games on S4C. Mr Phormula was delighted about this and instantly jumped on board, the first Wales game will be aired on S4C on the 5th February, tune in to not only support Wales but to also check out the exclusive theme tune and music video which also features multi instrumentalist "Henry Horell" and pupils from "Ysgol Min Y Ddol". Pob Lwc Cymru!!!! Go Wales!!!!
Back onto the music side of things. Mr Phormula recently started an exciting project with fellow musician / good friend and poet laureate "Martin Daws". The result of jamming at "Focus Wales 2017", the project has developed and grown into an exciting venture featuring not only Martin on Kalimba and Phormula on beatbox, but also"Henry Horell" on a number of instruments and fellow percussionist "Colin Daimond". With the project set to take off in April with shows already confirmed in"Focus Wales 2018″ and local arts hub "Pontio", there are big plans underway for the newly named "BARDD" project. You will most definitely hear more from this collective!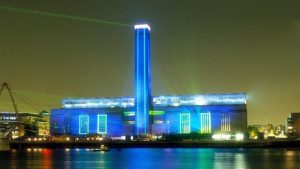 Finishing off on the educational front. In recent years, Mr Phormula has been involved with an innovative educational scheme called "Leads Creative Schools", a collaborative scheme setup by the "Arts Council Of Wales" and the "Welsh Government", with the aim of teaching creatively in schools alongside traditional teaching methods. "Ysgol Acrefair" in Wrexham were involved in the scheme, Mr Phormula had the pleasure of working alongside the school, fellow creative artist "Ben Davis" and creative agent "Vickie Fleming". The project focused on the history of Clay in the area, pupils were given the opportunity to study this subject creatively. The project was very successful and as a result, everyone involved has been invited to exhibit the project at London's prestigious "Tate Modern Gallery".
2018 is looking to be a big year for Mr Phormula, not forgetting all the upcoming shows and live events! Checkout the "gigs" page for all the upcoming events!! Until next time! Hwyl fawr!